END 2015 will take place in Hotel HF IPANEMA PORTO – Porto, Portugal.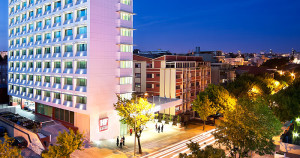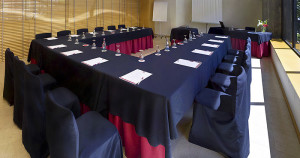 Like Porto, this hotel has history and tradition and, like the city, it's renewed, modern and exciting.
Just a short walk away, Campo Alegre is home to "Casa da Música", the main Museums in the city and the margin of the River Douro.
Porto's modern public transportation network is just steps away from the reception. Alternatively, you may choose to take a ride on the historical tram or using the rental bikes in the hotel.
* The hotel HF IPANEMA PORTO is fully booked, so in the link bellow you will find other alternatives of Hotels nearby.
To make reservations please click here.

How to get to the conference site:
From the airport to the hotel
– By metro:
In the Metro do Aeroporto metro station, take the line E in towards the "Estádio do Dragão" metro station. Exit in "Casa da Música" (HF Ipanema Porto is 1 Km away).
– By bus:
Near the airport, take the bus no. 601 (in direction to Cordoaria), and get off at Casa da "Música" (HF Ipanema Porto is 1 Km away).
– Shuttle service:
To buy this service, just click here or contact ANETOURS (Att Hermínia Direito – reservas@anetours.pt)
From downtown to the hotel
– By metro:
Leaving from the Avenida dos Aliados, continue by going up towards the Trindade metro station (behind the City Hall/Câmara Municipal do Porto) and take the line A, B, C, or E, towards "Casa da Música".
-By bus:
Leaving from the Avenida dos Aliados, take the bus no. 200 (towards Castelo do Queijo) or the bus no. 207 (towards Foz-Mercado) at the Praça D. João I (next to the Teatro Rivoli). Get off the bus at the Massarelos bus stop (the HF Ipanema Porto is located within 50m).
– By car:
Leaving from the Avenida dos Aliados, go up the street until the traffic lights, and turn left to Rua de Ceuta, then entering the Túnel de Ceuta. Once in the tunnel, continue towards Hospital Sto. António. In the exit of the tunnel take the right, passing through the Palácio de Cristal up to Praça da Galiza. At the traffic lights turn left to Rua do Campo Alegre (the HF Ipanema Porto is 500 metres away.)
Map and Location:
Rua do Campo Alegre, 156/172
4150-169 Porto
Portugal